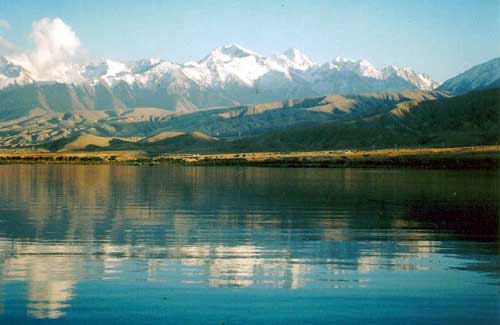 Talking about skin diseases, here is what came to my mind: it is very necessary for a person to take of his or her skin not only by skin creams and lotions, but also by taking special baths useful for the body. For instance, there are so many kinds of such procedures, including clay and mineral baths.
However, there is another option, which has given amazing results and it is to go for the warm springs for some days. There are so many amazing warm springs and even lakes with healing functions all over the world. One of them I know about is the lake issyk Kul in the territory of Central Asia, Kyrgyzstan.
The literally translation of its name is "Warm Lake" and the reason why they call it like that is the fact that the lake does not freeze even in cold winters of the country. Its water is considered to be very useful for various skin illnesses and that is why the beaches of this lake is filled with visitors all the time during summer.
There are also some sanatories, which offer mineral baths that mentioned before in that region.